Georgia — the country not the state — sits at the crossroads of the world.
Arranged between the nations of Russia and Turkey to the north and south, the Black Sea to the west, and just past Azerbaijan to the east, the Caspian Sea, it was a stop on the Silk Road that tied Europe and Asia together. Today, it retains much of that mystery.

Georgia is not in Europe. It's not in Asia. It's totally in Europe. And it's absolutely part of Asia. Just a single day in the capital of Tbilisi reveals many threads of European culture sewn together with obvious Asian influences. And one of the first places to notice these trends is in the food.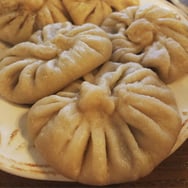 Let's get this out of the way. Georgian food is BADASS. There are dishes that are fresh and light, while other are bold and complex. From breads that have only rivaled those in France from my experience to soup dumplings that resemble xiaolongbao on the streets of Shanghai, there's an East-meets-West that happens every time you sit down at the table.

Georgian cuisine is designed for sharing. When dishes arrive, they're placed at the center of the table to be consumed by everyone. It's common to order several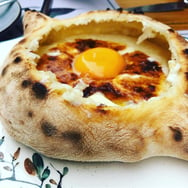 options, starting with the ever-so-common cucumber and tomato salad garnished with parsley and ground walnuts, all held together by a light sunflower seed oil with a khmeli suneli spice blend. Next comes the kachapuri, one of various types of Georgian bread dishes, the most famous being the Adjarian style, which is a canoe-shaped bread folded in and filled with molten hot cheese, melted butter, and a cracked egg on top. Mix them all together, punch off a tab of bread, and dig in.
You can't eat in Georgia without drinking, and they take their grapes seriously. With wine regions and various varietals of grapes all across the country, there are crisp whites like Tsinandali grown in the west, while the famous Saperavi that resembles pinot noir in many ways is grown in the east. One of my personal favorites, Shavkapito, is a jammy red that pairs so well with a garlicky, roasted pork, particularly when it's consumed in the shady courtyard of Sighnaghi's Pheasant's Tears Winery restaurant. And don't get me started on the amber wines.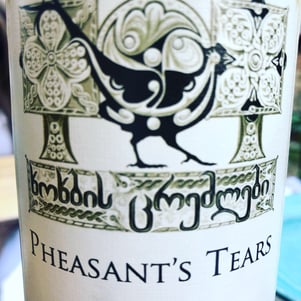 Georgian wine is unique because of the way it's made. Wine is fermented, stored, and aged in large, egg-shaped clay pots called qvervi. They're often buried in the ground during this process, which has been dated back more than 8,000 years. This is the reason Georgian's lay claim to the birthplace of wine, and it's also a process that was added to the UNESCO Intangible Cultural Heritage List in 2013.
One of the questions they've answered in Georgia is, "What's next?" What do you do with all the leftover mash and skins and stalks from the wine making process? You make chacha, a distilled brady/grappa/moonshine that, in some cases at 140 proof, will blow your doors off. And in Georgia, any time seems to be chacha time.

So what are you to do with all these locations, foods, and beverages of which you'll probably never remember the names? Take them collectively, and keep them in your collective memory. Georgia is a fascinating place that's well-worth the visit, especially considering how it's just at the forefront of western tourist interests. It's one of those places to go now before everything changes, though after 8,000 years, the Georgian people are certainly stuck in some of their ways, and those aren't going to change anytime soon. But, honestly, you don't want them to.

Gaumarjos!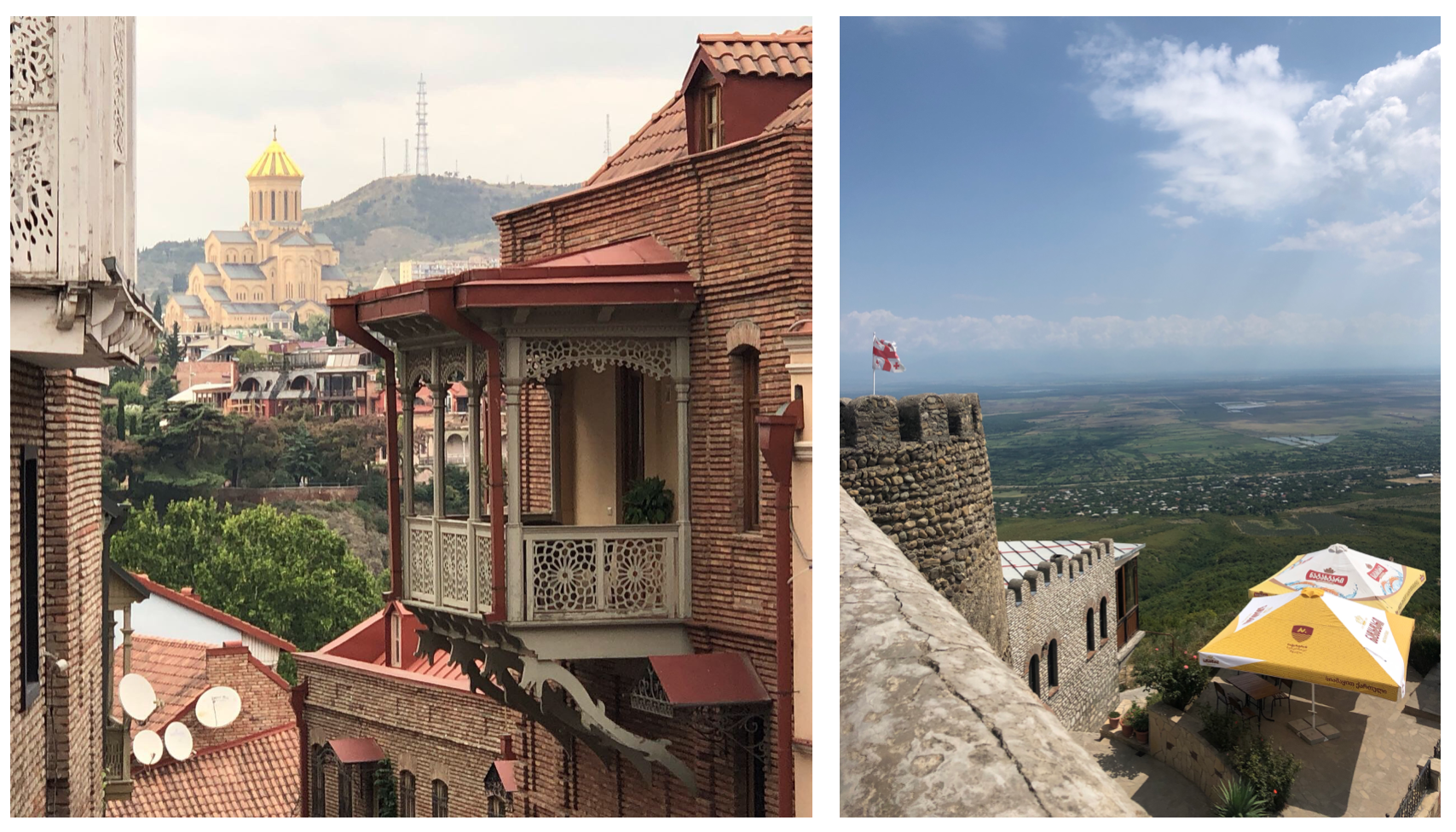 [Sign up to receive The Digest on the first of each month.]