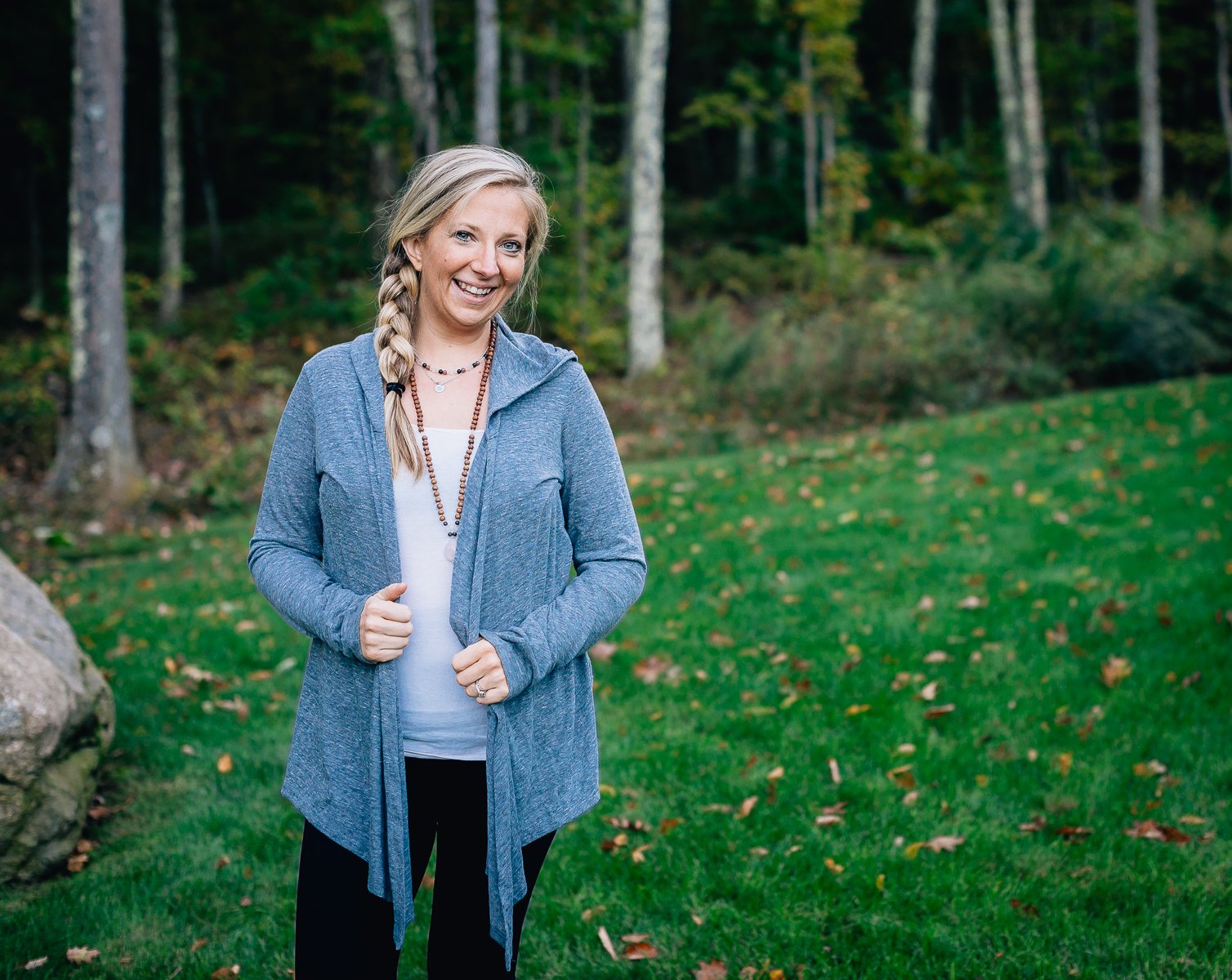 Meet Heather Anti. Heather is the latest addition to the TMC family, joining us as a junior inbound marketing coordinator on a part time basis (at least until she's got all the kids in school and is ready to join us all the time).
Heather fits in perfectly with the TMC culture, and we think you'll have a fun time getting to know her. We sat down with her for a quick Q&A to get you started. So take it away, Heather...
Heather, what is your position at TMC Digital Media? How long have you been with TMC?

Heather: I'm an Inbound Marketing Coordinator, and I started at the beginning of 2019. Fresh as a daisy and ready to take on this new adventure.

How did you wind up there, and what are some of your responsibilities?

I am not lying when I say I have searched for a job like this for seven years, and I can't believe I finally found it. Everything I've done has led me here. I've worked in marketing for over 15 years, in a variety of different industries, and this seems to be the ideal combination of my background and skills. I'm currently working on social media for a few accounts, and will be taking on more things as I learn and grow here.

What past experiences do you anticipate will help you in your new role?

I've had a few foodservice jobs (I was a "sandwich artist" at Subway in college, and to date, that is one of my favorite jobs ever. I've also been doing some field marketing for a wheatgrass juice company for the past five years, primarily within Whole Foods stores.). I've worked closely with emerging markets to help them grow the board game industry while working for Hasbro. I managed printed educational products, and have spent time doing email/print/web marketing. I've done rapid mini-testing to see which automated text/phone marketing messages resonate with consumers most, at CVS Health. Most recently and for the past seven years, I've worked for an online magazine for moms, Daily Mom, as a writer and social media manager.

What's your favorite aspect of marketing?

The "fun factor." People never can get over that I have been paid to play games at work, write text messages that are automatically sent to all of a Fortune 10's customer base, and now, research, strategize, and learn about food. Marketing is fast-paced and definitely can be stressful, but it beats pretty much any other job I know.

What about sitcoms? Got a favorite?

Don't tar and feather me, but I'm much more of a reality TV junkie than scripted TV. Give me Real Housewives, Dance Moms, or Teen Mom any day of the week… I'm not sure what this says about me, but I wave my freak flag proudly. I'm also a huge fan of Call The Midwife, Ozark, Stranger Things, Billions, Orange Is The New Black, Homeland, and Game of Thrones. This list is making me think I should start reading more books and watching less TV…

Movie?

I am a massive documentary fan, and I couldn't pick a favorite, but I've seen just about everything on those "Top X Documentaries on Netflix" lists. I have seen Clueless more times than I could possibly count, and used to be able to carry on entire conversations in Clueless quotes with one of my high school friends. If you're in foodservice and have never seen the movie, "Waiting," add it to your list, pronto (but don't watch it with your grandma). Moana, the Disney movie, is my not-so-secret guilty pleasure, and I listen to the soundtrack even when I'm not with my kids.

Favorite meal?

It really depends on the day. My food favorites are highly cyclical, and I'll go all in on a snack/meal/theme for a few months, then on to the next kick. This past week I had the most incredible Greek salad I've ever had, and I haven't stopped thinking about it. I also had standard, run-of-the-mill Chinese takeout yesterday, and I can't deny the joy it brought me. I live for unique twists (I recently had an insane burger with some kind of maple sauce and roasted cinnamon apples, and my head almost exploded with how good it was), fresh caught seafood, crazy salads, and desserts.

No, I don't mean your favorite dish. What's your most favorite meal you've ever experienced?

Oooh that's a really tough one. I'm more about specific components of special meals. An unreal crème brulée in Carmel, CA. An indescribable chocolate pastry in Greece. Mind-blowing salmon with crispy capers in Panama City Beach. The best BBQ I've ever had, in Branson, MO. I've been blessed to have had some incredible culinary experiences throughout my life, and the best part of any vacation or trip is planning out each and every meal I'm going to have. My husband says my life revolves around planning my next meal, and that's pretty much the truth.

Now that you're in the foodservice industry, what aspect about it most interests you?

It's overall just fascinating to learn about what goes on behind the scenes – things I never even considered (like the importance of a good ice machine, and why it matters). It's really cool to learn about the science behind why certain things matter in foodservice – from preparing and storing foods, to serving them, and beyond.

What's surprised you about the industry in this short period of time?

How interesting it is! I was so psyched to join the team and the industry sounded interesting to begin with, but now that I'm in it, I just love getting on my computer every day to learn more. I never expected it to be this fascinating!

Where's the craziest place you've ever been?

I'm inherently not a risk-taker, so I can't tell you that I've hiked a volcano or skied out of a helicopter. I did go to Europe in high school on a class trip, which probably took 10 years off my mother's life with worry. She was horrified when I came back and told her that my BFF and I were shopping an outdoor market in Turkey, and a Turkish rug salesman somehow convinced us to go into his back alley rug shop, where he gave us this insanely delicious apple tea (I believe it's called, elma cayi, or Turkish apple tea) and tried to sell us area rugs. Probably not our wisest decision, but we will chalk it up to poor teenage decision-making.

What's your dream vacation?

Someplace tropical, with endless fruity cocktails, no clocks, no schedule. Wake up when you wake up, soak in the sun and beach and warmth. Nap on a hammock under tropical greenery. Our honeymoon was in Jamaica, and I would give anything to be in that atmosphere again. And to be honest, I'd really just prefer to live somewhere like that. Live a life that you don't need to take a vacation from, right?

You have three kids. Tell us a little bit about them.

Ben is my oldest (7). He is our thoughtful, sensitive, and all-around caring guy. He remembers everything, and doesn't always share a lot of his innermost thoughts, but when he does, we are blown away at the old soul that's within him. Wise beyond his years, loves his family fiercely, and is super smart.

Julia is our middle (5). She's super spirited and strong-willed, very affectionate and loving. She loves pushing people's buttons, and if you find a random pile of toothpaste in the house, or dish soap smeared on the wall, chances are, it was her. She is hilarious and kind, loves all thing sensory, and will pretty much try any crazy food I put in front of her.

William is our youngest (2). He's a spitfire and we should be calling him Hurricane Will. Being the youngest and smallest has taught him how to stick up for himself, and he's always running around the house carrying some type of toy weapon (sword or light saber, depending on the day). His motor skills are incredible, and play-induced injuries typically don't faze him whatsoever. He's a Sour Patch Kid who will pull your hair, then snuggle up to you and say, "Yuv you, Mom." Definitely the most affectionate of the three.

So on that dream vacation… kids or no kids?

Definitely kids. Granted, a relaxing beach vacation with kids isn't necessarily relaxing, but I would love to be able to experience that with them. Maybe family tropical beach vacation + a traveling nanny. Best of both worlds.

Anything else we should know about you?

I am an aspiring birth photographer. My business, Sacred Space Photography, has shown me an artistic passion I didn't know existed. I have been a complete birth junkie since my oldest son was born in 2011, and have spent the past seven years researching, learning, and taking in every single bit of birthy information I possibly could. I knew I would work in the birth field somehow, but wasn't sure where. I shot my first birth in November, and I have never experienced exhilaration like that before. It was a life-changing experience, and I cannot wait to do more, learn, and grow.
Thanks, Heather! It's been great getting to know you a little better!