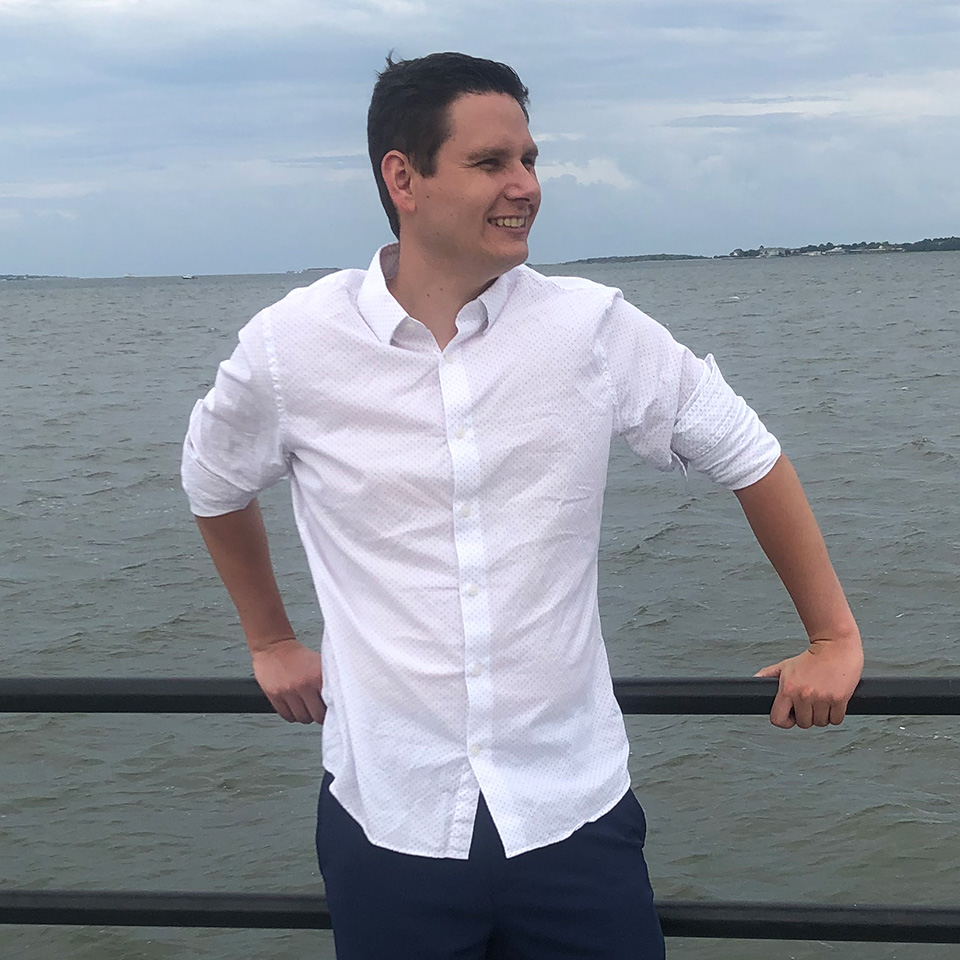 We are thrilled to introduce you to the newest member of the TMC Digital Media Family: Mike Porter. Mike will contribute to the team as a Digital Marketing Creator and currently resides in the Queen City of Charlotte, North Carolina.
Mike, who is originally from Upstate New York, is an avid NY sports fan who especially enjoys rooting for his Syracuse Orange. He's also extremely passionate about golf, is a superfan of the former NBC show The Office, and is always up for having a few pints in the sun at the many local breweries around Charlotte.
Both Erik MacPherson and Chad Stamm had a chance to sit down for a quick Q&A with Mike to learn all about the newest member of TMC. Let's take a look…
First off, let's hear about how you got started with TMC Digital Media. What path led you here?
When it comes to a career and more specifically, a professional experience, I think it's so important to find your north star. What is your guiding light? For me, I am driven to make an impact. When recently changing career paths, I wanted to find a profession that put me in the driver's seat to make change. I wanted to put my creative and relationship building talents to good use so that I could deliver a positive impact. When I was weighing in all of those factors, I believe I found a perfect match in digital marketing. It's such a valuable tool today for any business out there to have not only a presence online, but to be active, creative, informative and develop human and helpful relationships with your audience.
As I sought out to make an impact within the digital marketing field, I was lucky enough to get connected to TMC through a very good friend. Brian Shearer, who has been with TMC since 2016, contacted me about a position opening up and thought it would be a great match. I spoke with him about the company, the mission, and about the foodservice industry as a whole, and was immediately hooked! After applying, I became an even bigger fan of TMC after hearing from both of you (Erik and Chad). Not only are you delivering amazing content and valuable inbound marketing efforts to clients, you are also big advocates of creating a culture that is teamwork oriented and always pushing the envelope to learn, develop, and produce high quality results for each and every client. I believe it's a great match for me and I am so excited for what the future holds with TMC!
Tell us a little bit about your previous work experience. How will you be utilizing those skills and experiences for our clients at TMC?
I previously spent the last five years in a management position at a screen printing and embroidery shop owned and operated by my dad. There, I was in charge of managing hundreds of customer accounts by creating, developing and nurturing business relationships with many local businesses, schools, restaurants, and organizations. In addition, I was in charge of the graphic design department where I created designs, logos, and marketing material for our large book of business.
Before this most recent role, I was a key member of the communications and public relations staff at a Division one athletics program. There, I helped produce website content, feature stories and articles, and many video and creative-related pieces that helped promote the school's athletic teams. I'm looking forward to providing our clients with exciting and meaningful content using the inbound methodology that allows them to speak and connect with their audience on a personal, more intimate level.
When it comes to marketing, what aspect do you feel is most important when promoting a brand, product or service?
As someone with a graphic design background, I think it would be fair to say that I am a bit biased, but I would have to say the design, look, and feel of your marketing efforts is the most important aspect. I believe design plays a huge role in how potential customers view your company or brand. If your website is easy to navigate and filled with eye-catching and creative design, visitors to your site are more likely to engage with it and learn more about what you can do for them. Having a consistent and clean approach to the design of your social media graphics, email marketing content, and even your logo can greatly help your business' marketing efforts and generate leads.
What are some things that you like to do for fun? Are there any particular hobbies or passions that you enjoy?
First and foremost, I enjoy spending time with family and friends the most. My girlfriend and I are both from the same area in upstate New York, so we like to go back and spend as much quality time with family and friends as we can. The distance makes it difficult at times (over 660 miles and nearly an 11-hour drive) but we try our best to make time for it. I especially enjoy playing and spending time with my three-year old nephew, Devon, and eight-month old niece, Fallon.
As far as other hobbies and passions go, I would say sports probably rank the highest. In my spare time, you can usually expect me either watching, playing, or talking about sports fairly constantly. Growing up in New York, I have to support all my NY sports teams. Yes, that even includes the Knicks… I love to golf, and try to get out and play as much as I can with buddies.
In addition to a mild sports addiction, I've been told that I consume a lot of content...like almost an unhealthy amount, I guess. I'll just say I'm really into binging and keeping up with the newest TV shows and movies. What's so wrong with that?
Lastly, I also really love reading and listening to podcasts. I'm naturally just a curious person, so I really enjoy learning and hearing about pretty much any and all topics.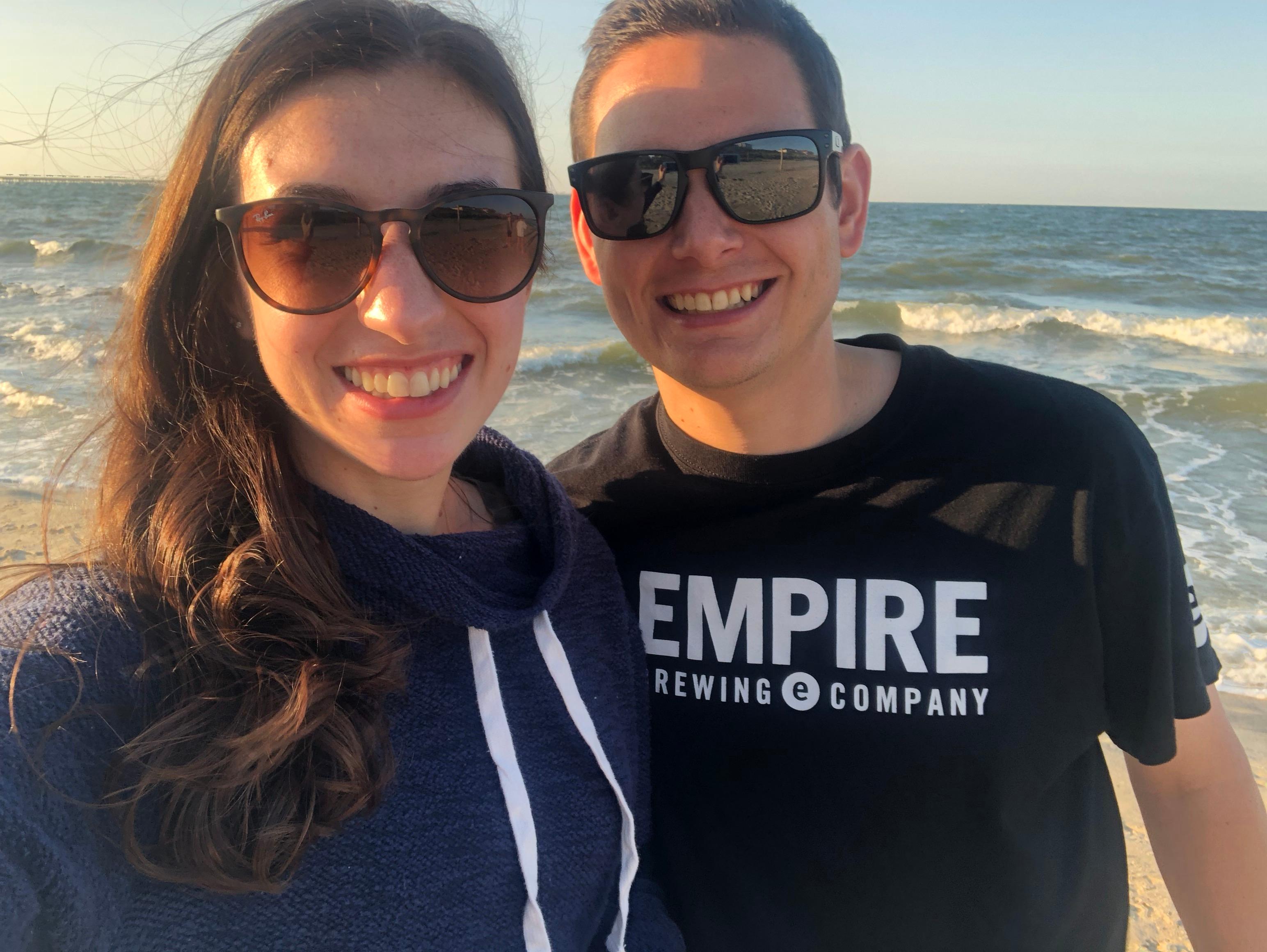 You mentioned podcasts, what is your favorite podcast right now?
I would have to go with the Joe Rogan Experience podcast. He has a lot of fun and interesting guests on his show, and he can literally talk about anything. I really enjoy the long format of podcasts and how the medium allows for you to talk about a wide range of topics. I think they are an awesome resource for learning and a great piece of content that shows personality. Who knows, maybe we will start our own podcast here at TMC…
We hear you are a big fan of breweries and craft beer as well. What is your favorite brewery and why?
There's a brewery here in Charlotte that is probably my favorite. It's called Sycamore Brewing, and if anyone is ever in the area, they should definitely check it out! They have a wide selection of craft beers (Gourd Have Mercy is my personal favorite beer there), tons of events and live bands, yard games, and it's very dog friendly. If you love dogs like I do, what can be better than having a few drinks and saying hello to a few fury friends?
What excites you most about working with our clients within the foodservice industry?
I'm very excited to get to work with our clients who have such a huge impact within the industry! Learning all about the ecosystem of the foodservice industry has been super interesting. Each part of the industry has its own set of unique challenges, and I can't wait to help clients strategize and think of ways to stand out and market their business effectively.
In my short time here with TMC, I've already started to view going out to eat or even the weekly trip around the grocery store differently. It has immediately changed my perspective. I'm sure I have already annoyed my girlfriend by pointing out all the foodservice equipment that our clients are associated with. I'm sure she will tune me out soon…
Speaking of equipment, if you had to choose, what is your favorite household kitchen appliance?
We actually recently just got a SodaStream that has been an absolute game changer of late. I know, I know... it sounds pretty boring, but I love that thing. Over the last couple of years, I've tried to cut out my soda consumption, so I've really been all on board with seltzer water because it gives me that carbonation fix I need. I live an exciting life...
Lastly, what excites you most about joining the team at TMC?
I think for me, learning about the foodservice industry has really piqued my interest. It's so unique and presents a ton of opportunities to work with some great companies and people who are doing good in the world. Learning about the constant trends and challenges the industry is facing is so fascinating, and I can't wait to help be a problem solver.
Another exciting thing about working for TMC is getting a chance to work with some great people! In my short time here, I've learned so much about how talented and passionate our team is. It's truly a team atmosphere and everyone is striving to learn, grow, and be better than they were the day before. So happy to be part of something special here at TMC!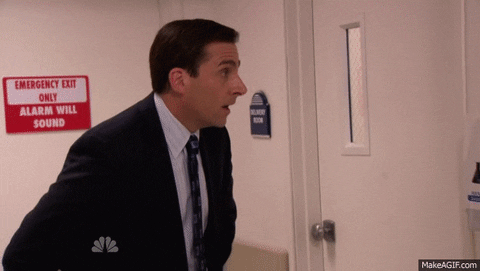 Thank you so much for taking the time to chat with us today, Mike! We appreciate you sharing a little bit about yourself, your unique skill set, and why you're such a good fit with the family here at TMC. We're sure you'll be hearing from Mike more in the future.