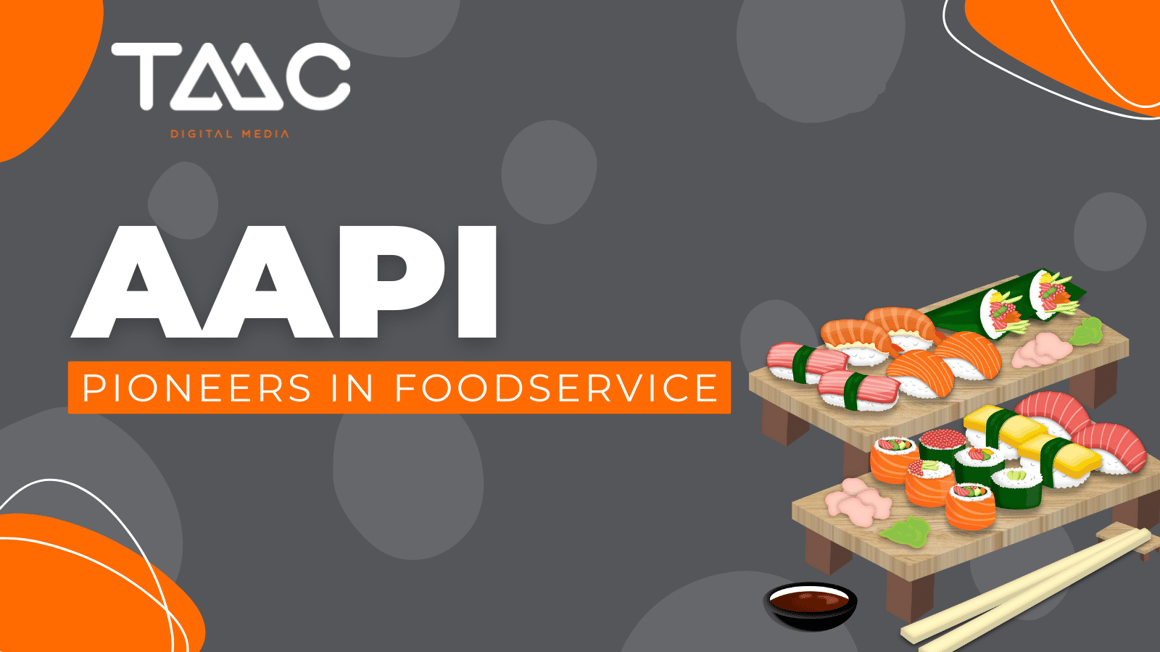 Chefs of Asian American or Pacific Islander(AAPI)heritage have been working in foodservice for many years. In celebration of Asian Pacific American Heritage Month, we're showcasing those AAPI chefs who not only are bringing awareness to their culture but have helped impact the food community no matter what type of food is their specialty.

David Chang
The founder of the famous Momofuku restaurant group, David Chang is not only a restauranteur but also a tv personality and author. With restaurants in Las Vegas, Los Angeles, New York, and Toronto, Momofuku is also a food brand providing products available to ship around the country. Born in Virginia to Korean immigrants and having studied at the International Culinary Center, David worked in restaurants in Japan and the United States. Chang brings a rock-n-roll approach to his menus along with an openness to his fans about his struggles with depression and his bipolar diagnosis.
Esther Choi
Inspired by the Korean tradition of eating street foods, Esther Choi's New York City restaurant Mŏkbar serves shareable small plates in addition to ramen and noodle or rice bowls. Learning to cook from her grandmother, Choi was born in New Jersey and moved to Korea as a child. After attending the Institute of Culinary Education, Choi has said that her mission is to help others open their "understanding and appreciation of Korean culture through her food."
Cheetie Kumar
A bit of Indian flavor mixed with Southern charm makes up Garland, the Raleigh, NC restaurant started by Cheetie Kumar. Born in India and raised in Brooklyn, NY, Kumar is self-taught from observing her mom and grandmother preparing meals. A finalist for the James Beard Foundation's "Best Chef: Southeast" three running, Kumar isn't only about the food. She's also a guitarist in a band alongside her husband, who's also her business partner.
Victoria Lai
Yes, we all do scream for ice cream! Especially when it's created with interesting and premium ingredients, just like they do at Ice Cream Jubilee. Founded by Victoria Lai who has fond memories of her dad taking the family out for cones, Ice Cream Jubilee flavors like basil goat cheese, gin & tonic sorbet, and Nats Red Velvet Cake bring depth to a creamy treat. A former lawyer, Lai started experimenting with creating ice cream in her kitchen. Eventually opening stores in Washington, D.C., Lai is passionate about community involvement and service. Ice Cream Jubilee created five flavors inspired by Asian and Pacific Islander cultures with a portion of sales going to the National Asian Pacific American Women's Forum.
Sheldon Simeon
A native of Hawai'i, Sheldon Simeon is a chef and author whose love of his home island shines through his cooking. Originally growing interested in cooking through watching his parents, Simeon attended the Culinary Institute of the Pacific and the Maui Culinary Academy. A finalist on the Bravo Channel's Top Chef, Simeon is the owner and chef at Tin Roof Maui. His co-authored book, Cook Real Hawai'i also celebrates his background and delves into the history of Japanese, Korean, Chinese, Filipino, and native Hawai'ian cultures that combine to make the food of the islands so interesting.
Jet Tila
The son of Thai Chinese parents, chef, restaurant developer, and television personality Jet Tila grew up in his family's restaurants in Los Angeles, CA. A graduate of Le Cordon Blue and the California Sushi Academy, Tila has said that he primarily cooks the foods of China and Thailand because that's what he grew up with. That doesn't mean Tila is what would be considered a traditional behind-the-scenes chef. A participant of the Food Network's Iron Chef America, a developer of multiple restaurants including Dragon Tiger Noodle, and a setter of three food world records, Tila loves combining all aspects of getting great food out to his customers.
Are there AAPI chefs you know of who are revolutionizing the food world that we missed? Share them with us in the comments!
[Sign up to receive The Digest on the first of each month.]