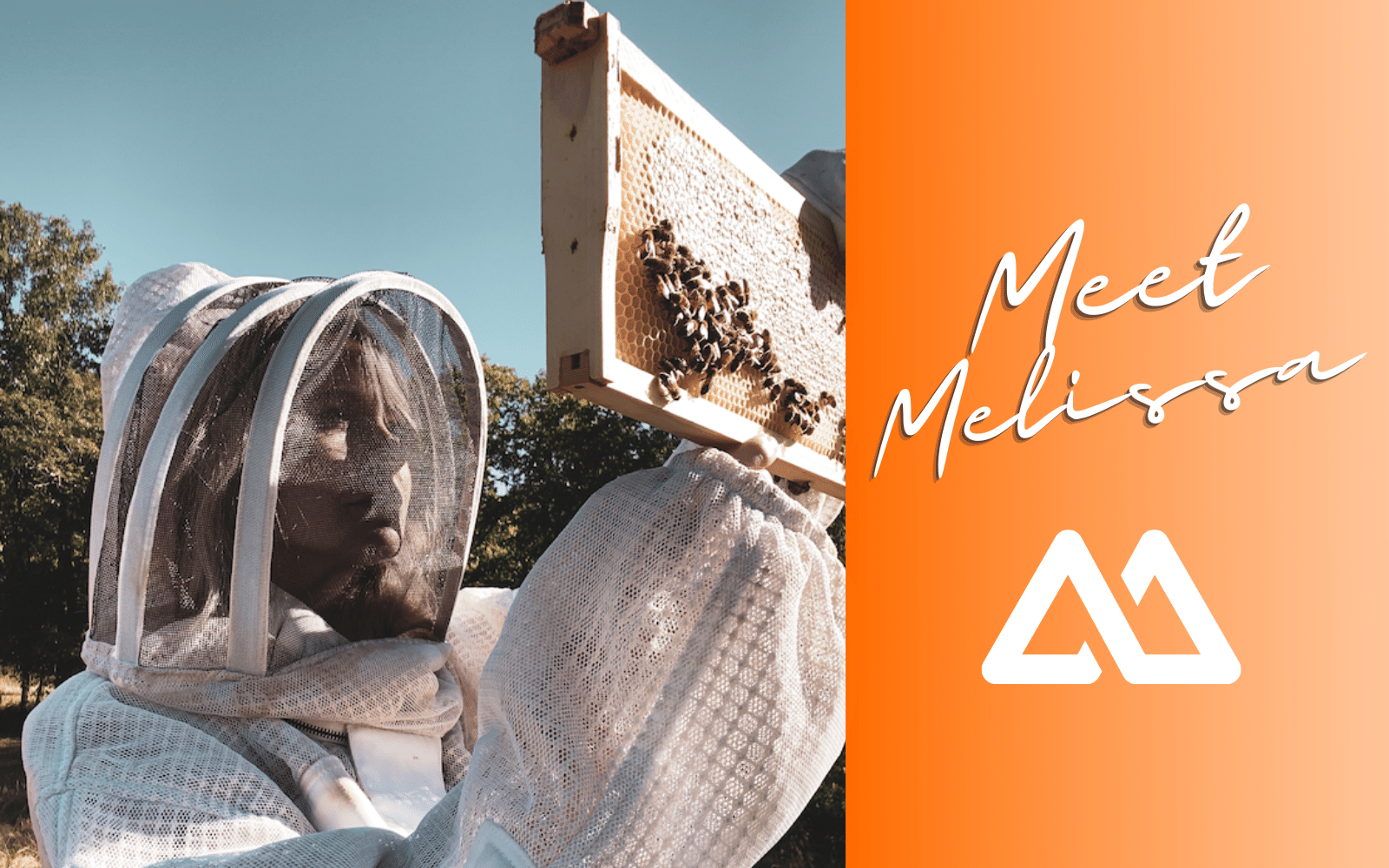 A micro veggie farmer, beekeeper, and a Chicago deep-dish pizza aficionado. But that's just a small slice of the newest member of our TMC family. We are beyond excited to welcome Melissa McFarland as a Customer Success Manager to TMC Digital Media. We invite you to learn more about Melissa and what brought her back to the foodservice world!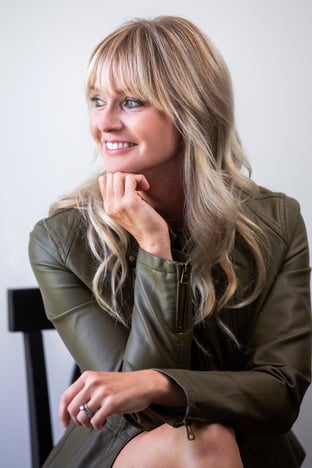 How did you land at TMC Digital Media?
I have some great friends in the foodservice industry and once they heard I was looking to jump back into the job world, TMC came highly recommended by a few. My background is in the foodservice industry, I love food, I'm kind of quirky and non-traditional so they thought I'd be a great fit with TMC. Many of TMC's clients are under the Middleby umbrella and humans I used to work with, so the fit was natural and organic. I'm so excited to be here!
You have a history in the foodservice equipment and supplies space. Tell us a little bit about that.
Out of college, I worked a few odd jobs until I landed at Star Manufacturing in 2004. Tim Gaskill (RIP, Tim) was feeling brave and gave me the opportunity to join their marketing team. I started as a Marketing Assistant and gradually worked my way up to Sr. Graphic Designer. I spent my final and 11th year with the Star Group as their Creative Services Manager. I left Star to raise my two babies and continued working on a freelance level for foodservice factories and rep groups. What a wild and fun ride!
What do you love most about the foodservice industry?
There's so much to love about the foodservice industry but what makes it extra special is the people. People in the foodservice industry are passionate, dedicated, and committed to their trade. Nothing brings people together better than drinks and food, it's our common ground. It's an industry that isn't going away and I'm happy to have found my place within it again!
What would you most like to change about it?
I would like to change the focus given to marketing. Marketing is undervalued in so many foodservice companies. Companies tend to lack the resources and budget to effectively go to market and represent their brand in a modern, digital way. There's no neutral on a moving train. Jump on or get left behind. Times are changing and the way customers go to market is changing as well. A proper, functioning website and clear outlined digital marketing strategy is an absolute must these days.
Where do you think it's headed?
Technology and connection. The world of automation and "less is more" is upon us, like it or not. This pandemic has pushed humans to rely on technology to get the job done more than ever before. Life will never be the same and now we're looking for a sense of normalcy and real human connection. Restaurants are supporting local farmers so a story can be told on where your meal came from. Companies are cultivating creative, nontraditional cultures to connect with and retain employees. Progression and change can be beautiful!
What kind of role will you play to help get it there?
A vast number of foodservice companies appear to be stuck in the year 2002 and their messaging oozes ego. As a TMC CSM, I will listen with a compassionate ear and help companies harness technology and inbound marketing tactics to deliver exactly what the customer wants, every time. I cannot wait to create lasting personal, authentic connections, one client at a time.
Tell us where you see yourself in five years. Just kidding. No hogwash questions like that here. What do you like to eat and drink?
French press in the morning, tea in the afternoon, and a stiff marg or beer in the evening. I'm originally from Chicago so naturally, I enjoy a good pie. Pizza pie that is. I now live outside St. Louis and have yet to find a pizza joint that can bake a pizza equivalent to something from Chicago. Who uses Provel cheese on a pizza anyway? Google it and you'll find out!
Do you have a favorite restaurant?
I'll gladly make the five-hour drive to visit family andLou Malnati's Pizza in Chicago.
What's your go-to order?
Deep dish pepperoni. I'm basic like that.
Enough about food and beverage. Tell us about marketing. Why do you feel it's important for foodservice companies to embrace data-driven marketing strategies?
As I mentioned above, the time to stand out and be seen is now. Technology and data are progressive and ever-changing. Technology is going to make everyone's job a lot easier because now we can see – with real data-driven results – what is working, what's not, and what needs to be changed. I encourage everyone to embrace technology and change.
What role will you play at TMC to help foodservice companies become better marketers?
As a TMC CSM, I'm going to utilize technology and human connection to create unique customer solutions. I can't wait to teach companies about the inbound marketing methodology and how it attracts customers by creating valuable content and experiences tailored to them.
You have a background in graphic design. What's your all-time favorite logo?
I really like the SpaceX logo!
Why?
I appreciate a logo that is simple yet utilizes small design elements to make it extra special. The "x" in SpaceX represents a rocket trajectory. Very inspiring.
What show are you binging right now?
I don't spend a lot of time watching TV, typically because when the tube is on, it's taken over by two young children. But they do sleep and right now I'm watching Narcos Mexico on Netflix. I dig documentaries and real-life stories. I have a large veggie garden, attend a local farmers market on Sundays and we also keep bees, so much of my spare time is spent outdoors.
Tell us a little bit more about your outside endeavors?
In 2016 my small family left the subdivision life and bought a small plot of land about 45 minutes south of St. Louis. We wanted the room to run, room to ride, and room to grow - literally. We started a first-generation micro farm called "Cleanbean Farm" and began growing beyond organic vegetables for our family, friends, and community. We believe knowing where your food comes from and how it's grown provides a sense of comfort, empowerment, and reassurance. After three years of learning the basics and experimenting with different varieties of vegetables, we decided to start selling at the market. We now know the word "farmer" is more than a hard job and title, it's a service to your community and a way to give back.
Our practices are simple, transparent, sustainable, and environmentally friendly. This spring we added our 3rd Langstroth style beehive box to our field. Not only will the bees help pollinate the vegetables, fruit, and flowers but they will also provide that delicious goodness we know as, honey! Pollinators are responsible for assisting over 75% of the world's flowering plants. Sadly, their populations are rapidly declining - we like to think globally, act locally and do our part.
What has farming and beekeeping taught you about foodservice that will be beneficial in your role with TMC?
Farming and beekeeping have taught me patience and that unexpected change is absolutely inevitable - much like in the foodservice industry. You have to be on your toes and ready to make changes and adjustments as needed.
These life lessons have transferred into personality traits and I'll be able to utilize them in my role with TMC. Change oftentimes cannot be controlled but it's our responsibility to figure out new solutions as we adapt to the new. The way honeybees work together is so complete and in sync, it helps to think of a colony as a single organism - much like the team at TMC. Something so small can come together as a whole to create extraordinary momentum and results.
Favorite movie?
I have many but since I must choose one it would be Avatar. I try hard to see the world from a child's eye view - from a simple honeybee on a flower to a lightning storm at night, there's so much beauty to be seen in the world if we really just take the time to slow down and observe our surrounds. This movie has a magnificent story, the graphics are incredible, and that lush alien world is exquisite.
Is there anything else TMC clients should know about you?
Even though I'm from Chicago my blood bleeds red. Go STL Cardinals!
Please join us in welcoming Melissa to the TMC Digital Media family!