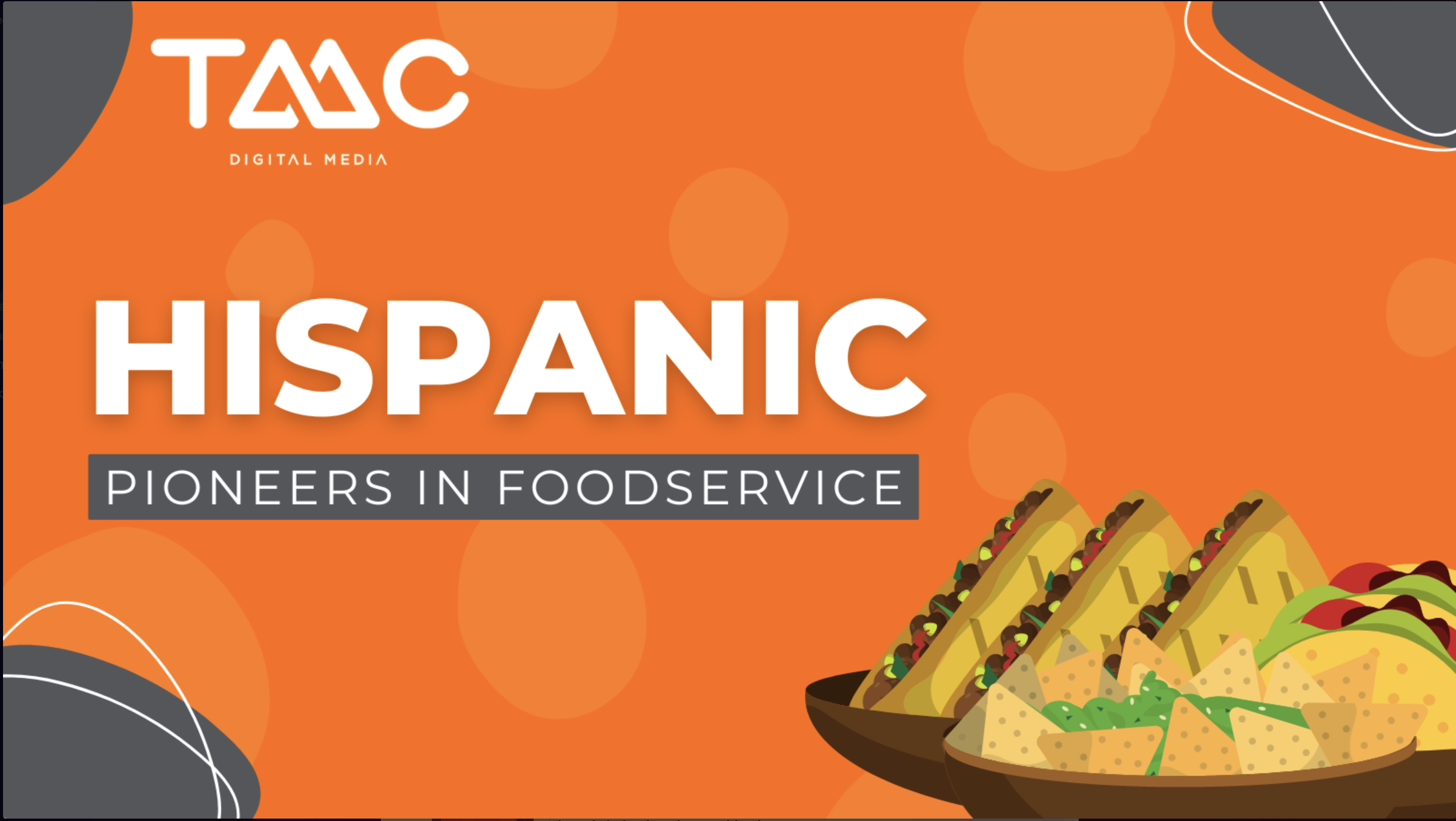 The beauty of Hispanic heritage can be found in many of its traditional dishes. A taste of the savory Hispanic culture is in each flaky bite of a homemade empanada or creamy frosted tres leches cake. Ask any chef, and they'll tell you that the best Hispanic cuisine is made from scratch in their family's kitchen.
Preserving culture through food isn't a hobby for Hispanic chefs. It's baked into every fiber of their being. The shared passion for cooking led to the development of a vibrant cultural community. Many chefs with ancestors from Spain, Central and South America, Mexico, and the Caribbean define who they are through food.
Carmen Baez
Chef Carmen Mercedes Baez was born in the Dominican Republic. Growing up in a city known for sweet and savory street food like cazueleja, a soft roll stuffed with cheese, egg, and cinnamon. Go on… admit it. You need to sink your teeth into one right now.
Better known as Chef Yala by more than 60,000 Instagram Followers, her parents emigrated to the United States to raise her in New York City. Her mother owned and ran a beauty salon which Baez took pride in managing when she began her professional career. However, Carmen dreamed of becoming Chef.
Chef Yala started taking culinary art classes when her mother passed away. She believes in the importance of a beautifully plated meal and that there's serious diligence involved in cooking that may surprise many foodies.
Chef Yala owns La Cocina de Yala located in the Bronx. We see a dinner reservation in your future after you check out the mouth-watering food on La Cocina's Instagram page.
Leonor Espinosa De La Ossa
Known as Chef Leo Espinosa, Leonor Espinosa De La Ossa owns Leo Cocina y Cava in Bogotá, where she creates a fusion of traditional and modern Colombian cuisine. She is a multi-award-winning Colombian chef, named Latin America's Best Female Chef in 2017 and The World's Best Female Chef in 2022.
Hospitality and foodservice are folded into Chef Espinosa's family life. She and her daughter, Laura Hernández-Espinosa, created Funleo in 2008. Funleo is a non-profit dedicated to identifying, reclaiming, and promoting culinary traditions.
Focusing on cuisine and wine that highlight indigenous ingredients is a top priority for the mother-daughter powerhouse. Laura is also a sommelier at Leo Cina y Cava and co-owns the Columbian restaurant with Chef De La Ossa.
As if co-owning a prominent restaurant and managing a non-profit doesn't keep things spicy enough. Chef Espinosa also donates her time to the Comprehensive Gastronomy Centre in Golfo de Tribugá. The organization's mission is to help people affected by drug trafficking and local communities recognize socio-economic growth.
Josefina Velázquez de León
Chef Josefina Velázquez de León was a Mexican cook, teacher, and cookbook author. She was an entrepreneur of Mexican cuisine and helped raise awareness about the culture's modern cooking traditions.
One of her most popular books, "Mexican Cook Book Devoted to American Homes," was published in 1947 and is in millions of homes today. The book features a variety of helpful cooking tips, such as cake decorating and low-cost authentic Mexican recipes.
Chef Velazquez de Leon launched a food business out of her own home and strived to share her passion for regional Mexican food with the world. Saveur's blog, "The Forgotten Legacy of Mexico's Original Celebrity Chef," should be gobbled up by all Hispanic cuisine lovers.
Our favorite dish by Chef Velázquez de León is Mexican Ravioli. A comfort food like no other, it boasts her famous enchilada sauce, gooey Monterey jack cheese, black olives, and chunky fresh-made salsa.
Chef Manuel Barella Lopez grew up in Monterey, Mexico eating all the food he still loves today. He was first in law school, but his heart and stomach knew he belonged elsewhere. Leaving his career in law, he went on to study culinary arts.
Right out of culinary school, Chef Lopez became a kitchen manager and was quickly scooped up by the Gold Strike Casino Resort in Tunica, MS. With a few years of foodservice experience under his apron, he picked up his knives and moved to Atlanta, where he became Chef de Partie for the St. Regis Hotel.
Today, Chef Lopez is the Executive Chef of Bellota, which has locations in Denver and Boulder and is considered one of StarChefs Rising Stars in Colorado.
In addition to Mexico, Atlanta, and MS, the chef's traditional Mexican cuisine has been served out of restaurant kitchens in Georgia and California. Chef Lopez's passion isn't limited to the kitchen. He supports his community as the head of the Hispanic Chef Association of Colorado. The association is dedicated to the education and elevation of Hispanic chefs.
Marcela Valladolid
Chef Marcela Valladolid was born in San Diego, CA, and is proud of her Hispanic heritage. She realized her love for culinary arts when she worked at her aunt's cooking school in Tijuana.
After graduating from the Culinary Institute in Los Angeles, she took her cooking skills to Paris, France. She continued to practice her trade in the city of love and lights as a pastry chef at the Ritz-Escoffier Cooking School.
Widely known as a successful American chef and author with several published cookbooks, Chef Valladolid became wildly famous after taking on major roles in two Food Network shows, a judge on "Best Baker in America" and the host of "Mexican Made Easy."
Chef Valladolid's Hispanic heritage is important to her and the food serves. She enjoys giving back and in her past, returned to Tijuana to start a catering company and lead cooking classes in her home for more than 40 students each session.
Claudette Zepeda
Chef Claudette Zepeda is known for a culinary style that takes a walk on the sild side. Her fierce skills in the kitchen can be tasted in the bold flavors she uses in her authentic Mexican cuisine.
She was the chef de cuisine at Bracero, Javier Plascencia's famous restaurant and became nationally known when taking on the role of Executive Chef & Partner of El Jardín, a restaurant favorite for authentic Mexican dishes in San Diego. Chef Zepeda has since closed El Jardin and planning her next food adventure. You don't want to miss it!
We recommend Chef Zepeda's birria tacos. The tacos consist of traditional soup or stew made with a chili pepper base, goat meat adobo, garlic, cumin, and spices. Soft tortillas are filled with a tender stew made from a chuck roast and short ribs.
Chef Zepeda's commitment to Mexican culture doesn't end in the kitchen. She started a non-profit, Viva La Vida, LLC., to help single mothers throughout Mexico's seven regions support their families without sacrificing safety.
Who are the chefs that inspire you this Hispanic Heritage month? Please share in the comments.