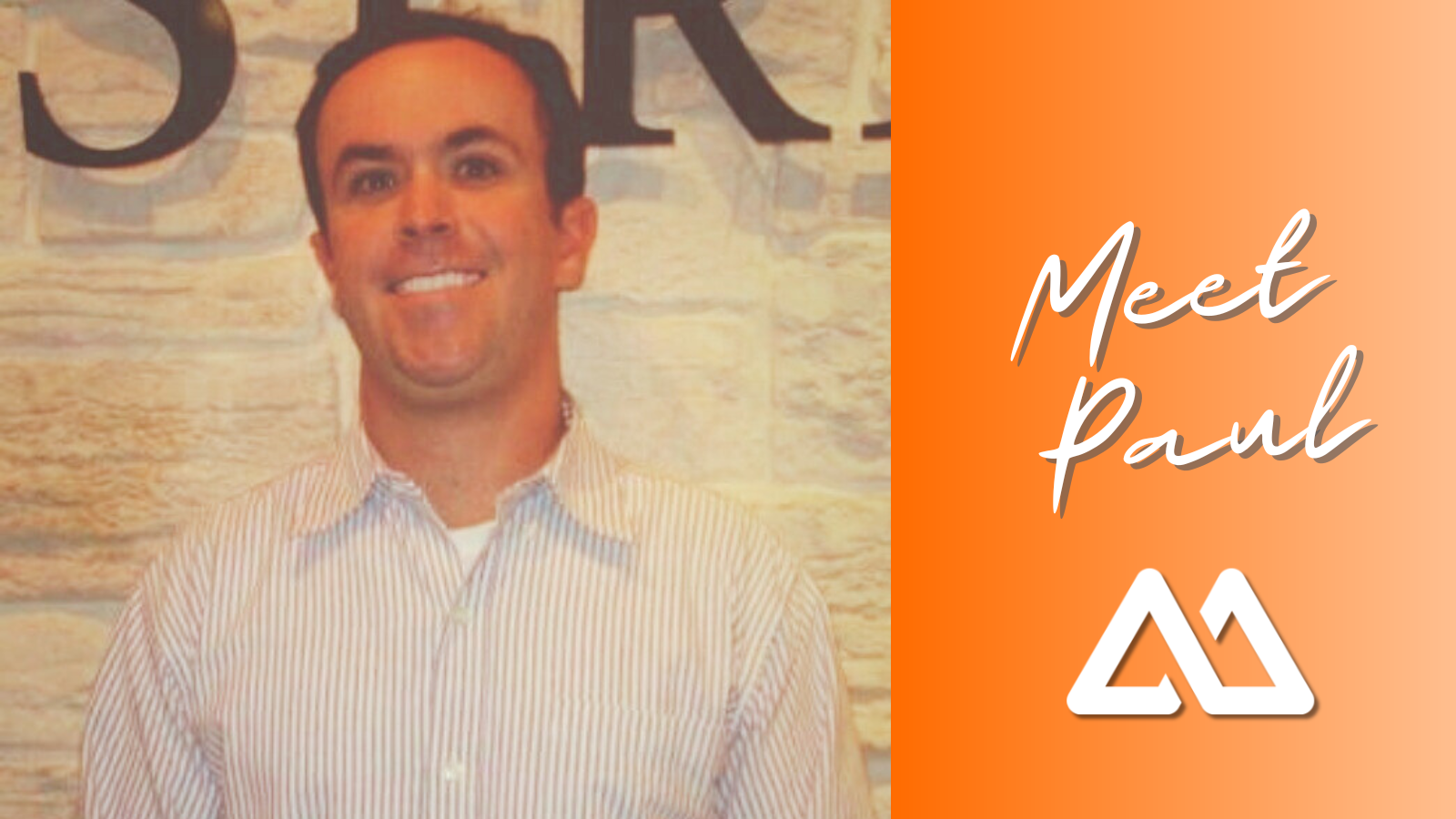 Sporting events, concerts, travel, and a West Coast Mexican food aficianadio -- please welcome Paul Rippetoe, our newest member of the TMC Digital Media team! We sat down with Paul to get his thoughts on the foodservice industry, what he does outside of work, and everything in between.
You've worked in the education space for a long time. What about the foodservice industry appealed to you?
There are so many different elements of it, and being able to talk and think about different types of food and drinks is a lot more fun than talking about various different MBA programs and RN programs where the discussions are a bit more dry. There are so many elements to foodservice that a lot of people take for granted, but they are critical not just to the operation of restaurants, bars, and many other businesses, but in turn, they can have an impact on the customer experience as well.
The team here loves to talk about food and drinks. Do you have a favorite menu item or drink you get every time you head out to eat?
My favorite menu items can really depend on where I go. I love pizza, wood-fired pizzas are usually pretty good. But being in California, there's plenty of amazing Mexican food out here as well. Burritos and quesadillas out here don't disappoint either, especially when you couple it with a good margarita on the rocks on a hot day.
What are some of your favorite things to do outside of work?
I'm a huge sports fan. I live close to San Francisco, so I go to a lot of Giants games. I'm a CrossFit enthusiast as well. The workouts kill me, but in a good way. I love to golf with my buddies, hike, or do just about anything outdoors. Taking advantage of the amazing weather in the Bay Area is always a must!
Several of the TMC team also love to travel! What's your favorite place you've visited, and what's a place that's on your list to visit one day?
I've been fortunate enough to go on a couple of European tours. Spain, France, Italy, Austria, Germany, Czech Republic, and the Netherlands have all been countries I've been able to visit. But if I had to pick, I'd say Italy. The history and the art are fascinating. Especially the Vatican and the Colosseum! I would really love to visit Ireland on my next big trip, but I hear Scotland is incredible as well. So, TBD!
Food is certainly one of the best parts of traveling. Are there any likes or dislikes you have in food and beverage?
Italy's food is amazing. Pizza, pasta, gelato is everywhere, and it is all super good! I was surprised by the food that I found in Prague. Much different types of food that you will find there, but it's very good, and the beers are legit!
You've lived in several places throughout the US. California, Connecticut, Arizona, and Minnesota, any favorite food or beverages from each place?
California and Arizona both have amazing Mexican food to offer. I went to school at the University of Arizona (Go Cats!), and perhaps my favorite breakfast burrito of all time was a couple blocks away from my house in college. It worked out well. Connecticut and the east coast, in general, seem to know Italian food pretty well. Minnesota was my first exposure to a Juicy Lucy. A cheeseburger with cheese, onions, and mushrooms cooked into the middle of the patty. Without a doubt, it's my favorite Minnesota item.
You've worked in the sports industry, namely for a couple of NFL teams. With football season underway right now, who are you rooting for?
I'm weird when it comes to NFL loyalty. I grew up a Niners fan, I work gamedays for them on the weekends. Jerry Rice was my idol growing up, so I root for them. I also worked for the Raiders when they were still in Oakland. I still have some friends that work for them in Vegas. So, it's nice to see them play well. To complicate things, my sister works for the Chiefs front office. So, I basically will root for any of them!
Speaking of football, you've been to a number of major sporting events. The World Cup, the Super Bowl, NBA Finals, College Football National Championship, and World Series. What was your favorite and why?
Game 5 of the 2014 World Series, Giants-Royals. Madison Bumgarner threw a complete game shutout to put the Giants up 3-2 in the series. Many of these events featured teams I didn't have a direct rooting interest for. Super Bowl with the NY Giants and the Patriots? National Championship between Alabama and Clemson? Those were cool, but seeing my team in a championship with a couple of my buddies was the most fun I've had at a sporting event. The Giants winning may have had something to do with it, though, lol!
What shows are you currently binging?
I just finished the Blacklist, I've switched gears to Ted Lasso and It's Always Sunny in Philadelphia. I usually like any show that has a solid storyline with some twists and turns that keep me on my toes. But I also enjoy shows that I can kick back and laugh at from time to time. I'm all about balance when it comes to shows that I watch.
Please join us in welcoming Paul to the TMC Digital Media family!